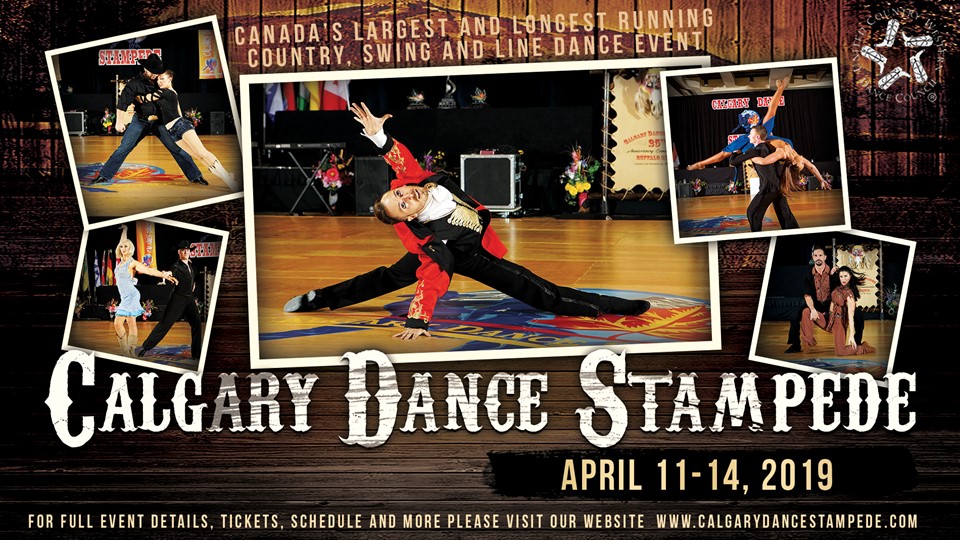 It's amazing how much dancing you can fit into one weekend. Even though the Calgary Dance Stampede
is Canada's largest and longest running Country, West Coast Swing, and Line Dance event, they've still
managed to maintain a familiar atmosphere that's warm and welcoming. The Weekend kicked off with a party at one of the local bars, which has been serving the local country community for over 40 years and it wrapped up with a uniquely Canadian tradition, Curling! Along with the normal three days of UCWDC competition, the Calgary Dance Stampede filled five different rooms with ongoing workshops and 3 rooms with different styles of social dancing at night. Day or night, there was dancing to be had.
All levels of competition was spread out over the 3 days including the highlight of the weekend; Crown,
Masters & Superstars competitions. These events bring some of the top dancers in country dancing.
Even though superstars Guillaume Richard (from France) and Fiona Murray (from Ireland) were
uncontested, they put it all out on the dance floor. Same went for the uncontested Showcase Masters
couple, Jeremy and Kelly Bryan. They gave it their all for their audience and you could tell they were
having a blast at the same time. New Crown Champions were crowned this weekend, Mark & Brigette
Thompson (from Arizona) competed for their first time in Classic Crown and won! What a joy to watch.
Sloane Hansen and Bernadette Carmichael were the winners of the Classic Masters division, the highest
level for country dancing. They were runners-up at the World Championships, and this is their second
win for the 2019 season!
Saturday concluded with the famous Campfire Ball Dinner and Professional Showcase. Over 600 people
were in attendance to witness a series of extraordinarily talented dancers perform a broad array of
dance styles, including Country, West Coast Swing, Line Dance, Ballroom, Contemporary, Argentine
Tango, and traditional dances from Ukraine and Ireland. It was incredible to witness such variety in one
place!
Make time in your calendar to come and be a part of the Calgary Dance Stampede next year, April 2-5,
2020. If you love to dance, you will love it here!