Line Dance
This year's event features a slate of international choreographers! Plan to join us for the ultimate international Line Dance party featuring some of your favorite dancers and instructors from around the globe.
Satu Ketellapper is our Line Dance Coordinator for 2024!
Our invited staff includes Rachael McEnaney-White, Jo Thompson -Szymanski, John Robinson, and Adia Nuno with others to be confirmed! DJ JP Potter will be spinning tunes!
Event Highlights
Workshops for all skill levels
Amazing instructors
Choreography competition
Dancing until dawn in our dedicated Line Dance Lobby
Spectacular line dance competition to watch and enjoy
Event pass options to suit any whim–attend for the week, on the weekend, any single day, or any single night
Hanging out with dancers from all over the world
Line, Couples, and Swing dance workshops for every skill level, and social dancing all night, every night
Check out the social line contests in DanceHall! 2 levels: Improver, Intermediate/Advanced (Dances will be released late summer)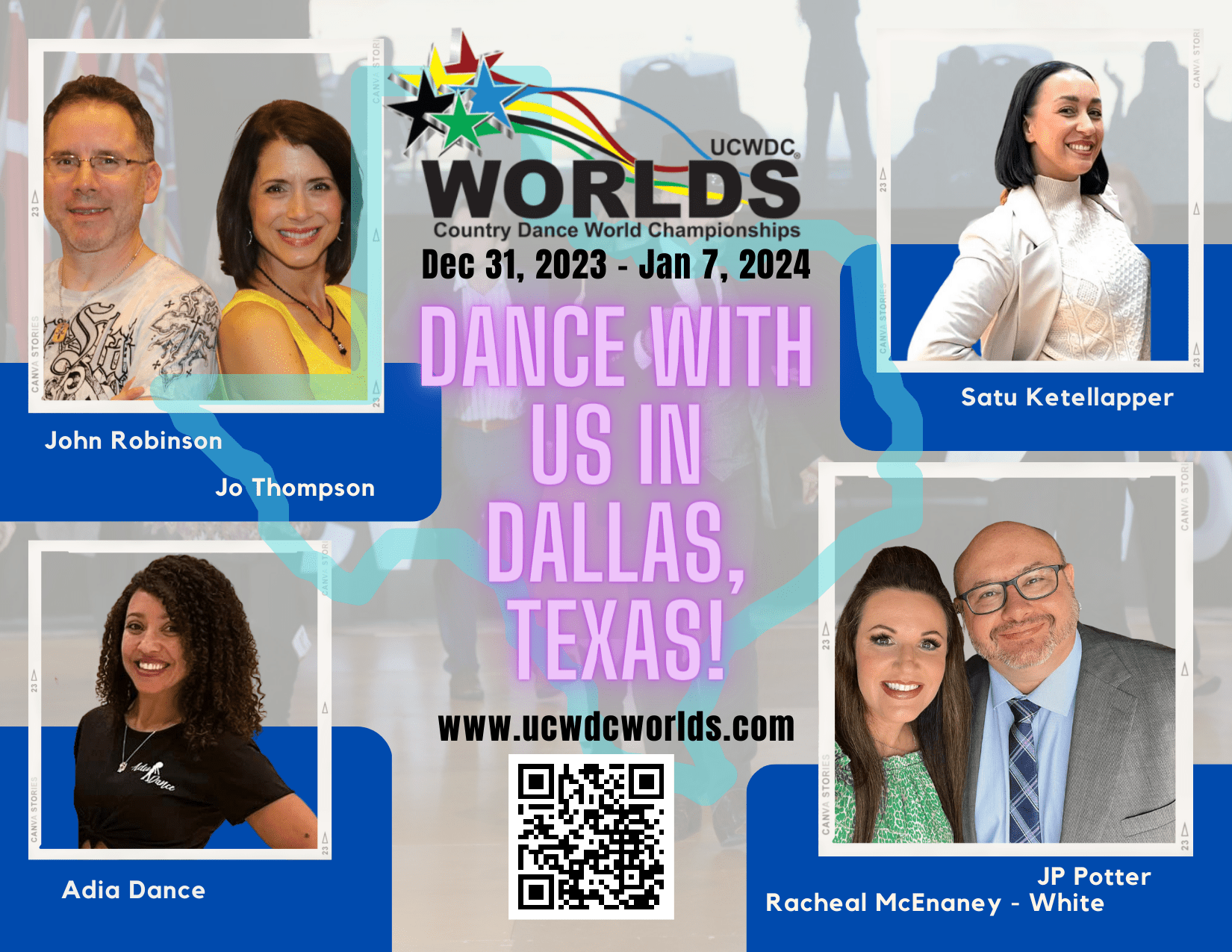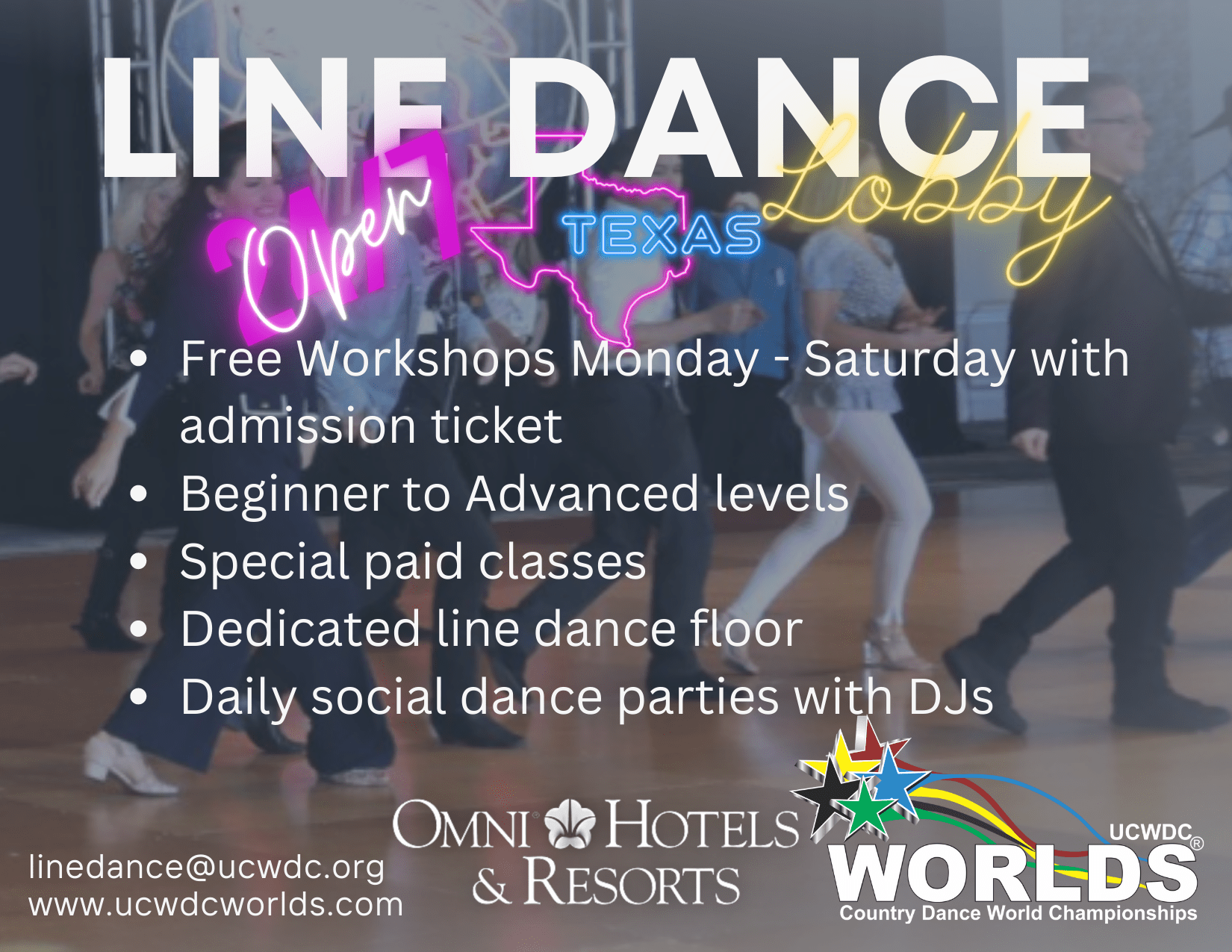 UCWDC, United Country Western Dance Council, Country Dance World Championships, and related logos are registered service marks of United Country Western Dance Council. © 2023 United Country Western Dance Council - Terms and Conditions - created and maintained by https://brycegreene.dance